First of its Kind in Southeastern Wisconsin
It all begins with the timber, old and new. Timber Lofts is a unique building that effortlessly combines old and new. Restoring the classic long and narrow Louis Bass warehouse building is the ultimate in sustainability. Building the new construction portion using mass timber methods allows for the use of a renewable ans sustainable resource, an alternative to more fossil-fuel intensive materials. Altogether, the use of timber throughout brings the warmth and beauty of wood to everyday living.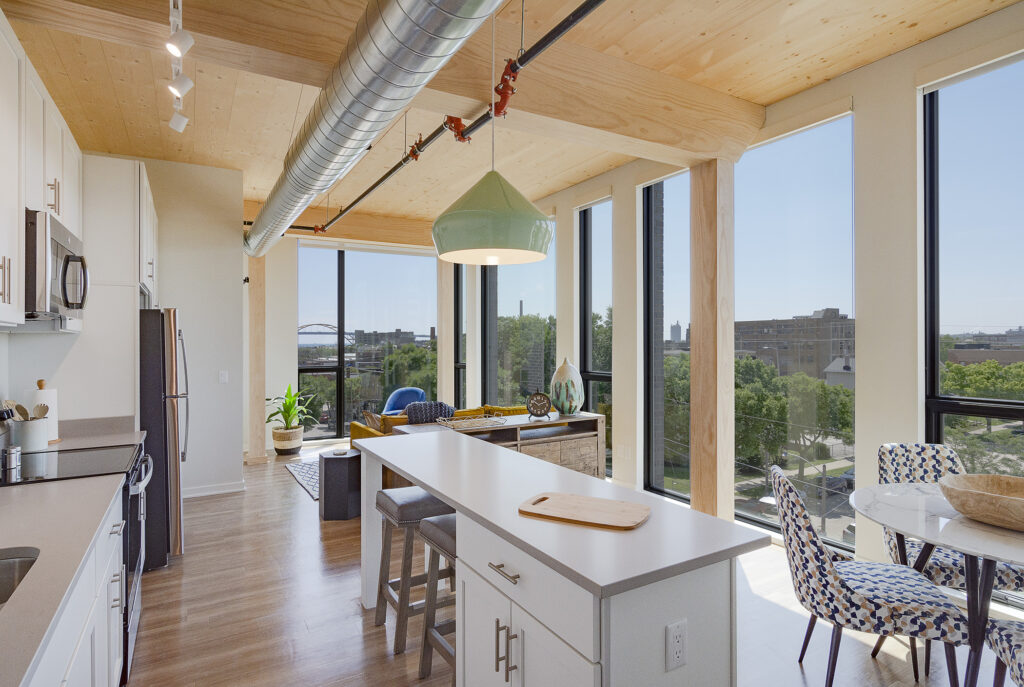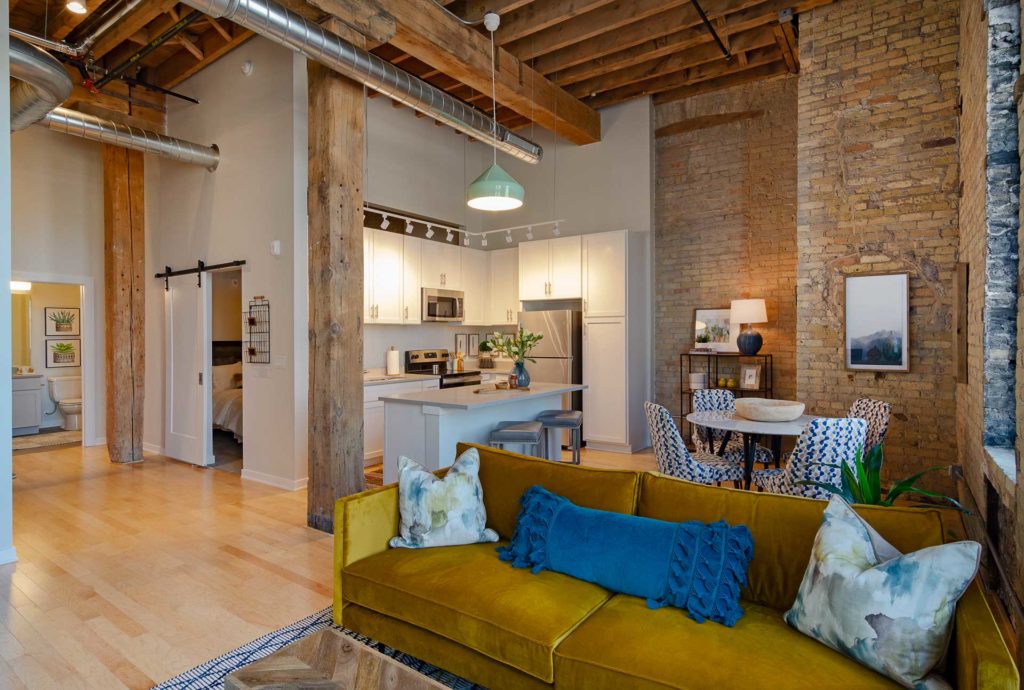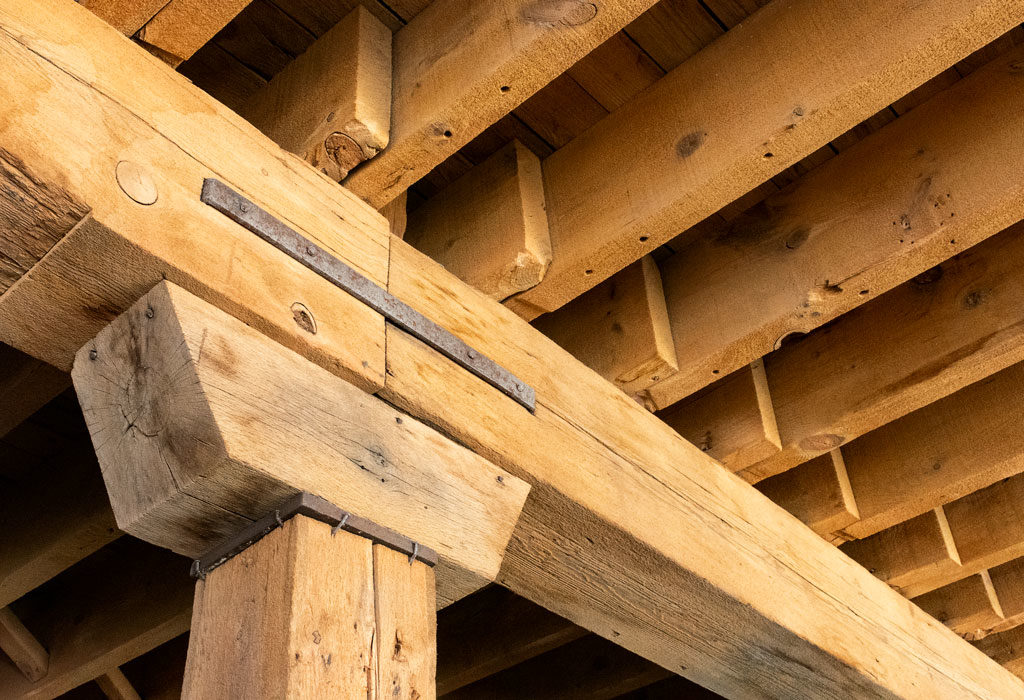 Our new building, the first of its kind in the state, is constructed of a cutting edge process called mass timber. Mass timber construction such as the Cross Laminated Timber method used at Timber Lofts can achieve building height and spans that would have once required more fossil-fuel intensive materials such as concrete, steel or masonry for structural support. In addition, wood is a renewable and sustainable resources.
Mass timber creates strong and beautiful exposed wood columns, beams and ceilings. this brings the warmth and beauty of wood to the interior while also promoting a healthy indoor environment. Wood offers the biophilic effect of an indirect connection to nature, and the big, bright windows and balconies offer a direct connection to the outdoors.
Restoring the classic Louis Bass building, with its massive beams, elevated ceilings, and original Cream City Brick, is not just inspiring design. It is the ultimate in sustainability, saving energy and generating less waste than new construction.
Naturally Luxurious - Follow Us